The fourth edition of our international COVID-19 Opinion Tracker shows that the public's view of business is showing signs of deteriorating. Throughout the first three months of the tracker, business has performed well in the public's eyes. It has been seen as stepping up during the crisis, and is perceived as having handled the pandemic well. Though this still stands, business brands are in a delicate position as the focus shifts to lay-offs and economic damage.
The survey also found that employees who have returned to their workplace across the globe say they had a better experience than expected, that it was more safe than expected, that they were more productive than they expected, and that they are now more likely to stay with their employer. However, employers will need to continue to provide leadership on this as more return to workplaces and offices.
The findings highlight that we are entering a new phase of the crisis, with people expecting to have to live with coronavirus for a long time to come. In the first wave of this tracker, in April, relatively few thought the effects of the pandemic would last for more than a year. That number is now increasing fast, and despite moving further into the pandemic, more people this month say they expect the impacts of the pandemic to last for longer than a year.
Despite a return to a form of normality for some, people are acutely aware of the health risks ahead. Large majorities now expect a second wave of coronavirus within a year, a higher number than when this question was asked a month ago. In most countries people think coronavirus is more widespread, and more deadly, than official figures show. Perception is reality when it comes to coronavirus, and such views will be impacting consumer behaviour and wider attitudes – business leaders and governments will need to be conscious of this as they move to restart economies and transition into living with coronavirus for the medium to longer term.
Download the full report: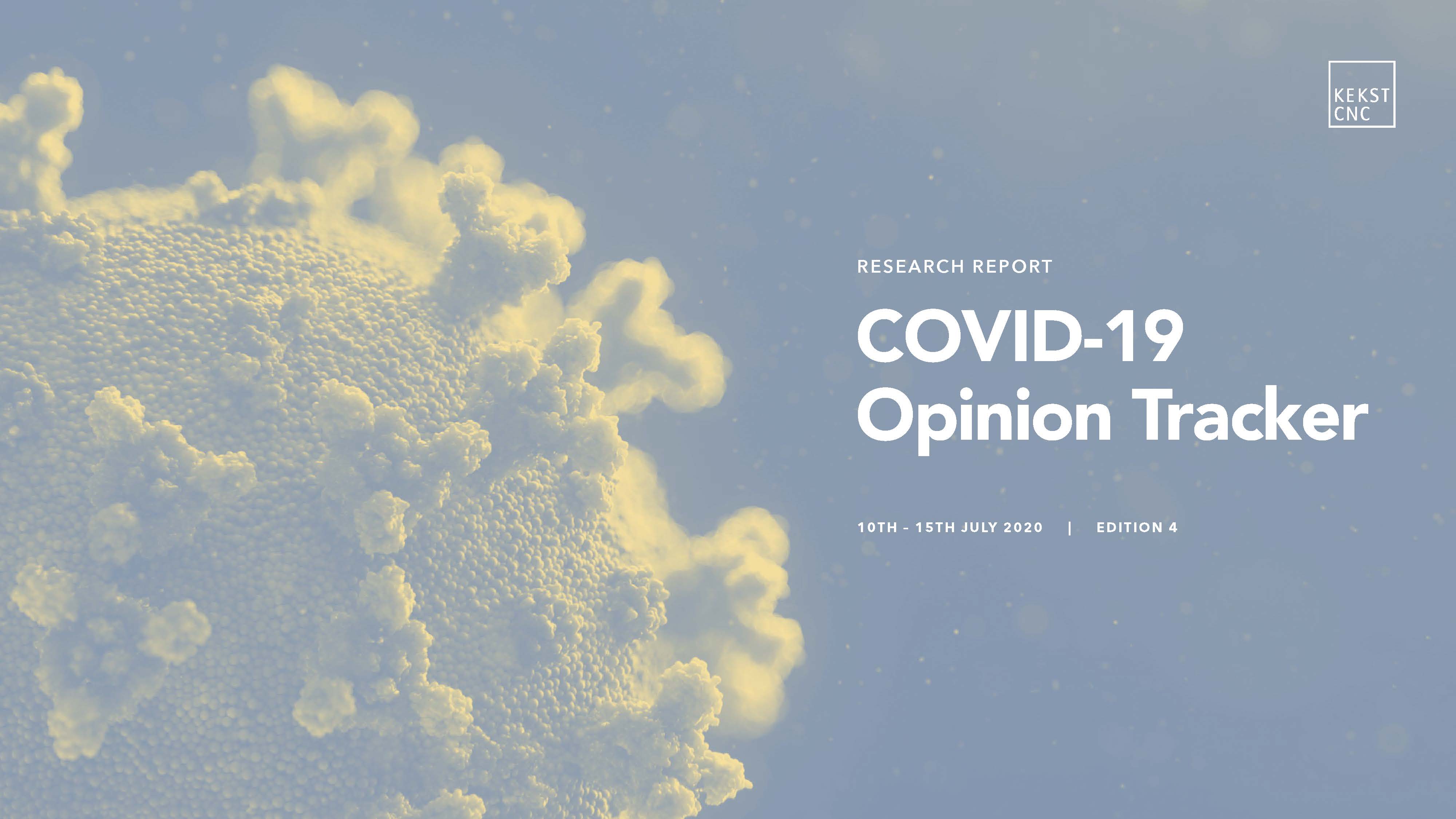 Access the full data tables for fieldwork in the UK, the U.S., Germany, Sweden, Japan and France.
We will be tracking the issues raised over the coming weeks in follow-up polls. SUBSCRIBE HERE for Kekst CNC research and perspectives to be delivered to your inbox.
Responding to COVID-19
Kekst CNC is monitoring the COVID-19 events in real time, and we have compiled resources to help our clients communicate in a timely and effective way with employees, customers, investors and other key stakeholders around the world. Please continue to monitor the Responding to COVID-19 hub for updates.