Sustainability and the supply chain have been under the magnifying glass for some time now: Witness the fashion and textile industries where the 2013 collapse of the Rana Plaza building in Dhaka, Bangladesh, killed more than 1,100 workers at five garment factories.
That tragedy shed a glaring light on unsafe working conditions in the textile industry and upped the ante not just on managing the complexity of global supply chains, but also on the reputational risks the supply chain carries. And with firms dealing with countless suppliers, the challenge is enormous – not only for the textile sector but across the board: Volkswagen is said to have more than 40,000 suppliers worldwide, while the smaller BMW Group's supply chain consists of 12,000 suppliers stretched across 70 countries.
Moreover, the focus on sustainability and reputation risk is intensifying as the political and informational landscape shifts: The increased complexity of supply chains, greater media awareness on working conditions and growing governmental regulation are turning supply chain sustainability into a centre-stage concern. The global interconnectedness via social media is magnifying and amplifying those potential risks.
Gusting regulatory winds
Exposure to regulatory action arising from supply chain risk has become a growing concern in corporate boardrooms. Three recent political developments are driving the issue:
Supply Chain Act – In early-March 2021, the German Federal government passed a law requiring that companies ensure compliance with human rights, health and environmental abuses along their entire supply chain. The new law aims to protect the rights of those who produce goods for the German market.
Parliament Initiative for Corporate Due Diligence and Corporate Accountability – In mid-March, the European Parliament passed an initiative for a directive on Mandatory Human Rights, Environmental and Good Governance Due Diligence ("MHRDD"). The rules on MHRDD would require companies to carry out risk assessments of their value chains and address any identified human rights, governance and environmental issues, with enforcement mechanisms, sanctions and the increased risk of liability and damages giving teeth to such rules.
EC Sustainable Corporate Governance – By June 2021, the European Commission is expected to table a legislative proposal on due diligence requirements that's likely to see investor liability over the supply chains of investee companies increase. The planned EU-wide mandatory human rights and environmental due diligence law will seek to specify for all companies, including asset managers, due diligence processes and will establish the rights of individuals to hold firms liable for non-compliance.
In the public eye
Between January and March 2021, we analyzed supply/value chain conversations of 7,623 Twitter users in the context of sustainability, applying artificial intelligence to create audience segmentation insights. The key message: The topic indeed made it from niche to mainstream. How companies tackle supply chain challenges is and will be critical to their reputation.
Our learnings include:
Discussions are overwhelmingly driven by professional and business themes: The space is not dominated by activist or NGOs. Instead, the discussion themes of the audience cluster around corporate themes (20.7%), environment (18.6%), packaging (14.5%), IoT/digitization (12.6%), logistics (8.8%) and renewable energy (7.4%). Even within the environment and renewable energy, content is clearly related to established institutions, such as the UN Environment Program, International Energy Agency and US Department of Energy.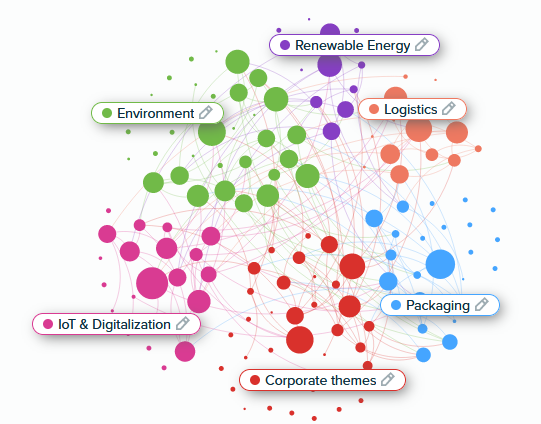 An audience relevant to corporate reputation: The supply chain audience is not a niche group or made up of activists. Instead, the topic sits at the heart of an audience that is predominantly focused on business and technology. More than half of the conversation members (53.3%) have an affinity towards business and industry themes. Second largest area of interest is towards technology and computing (29.4%).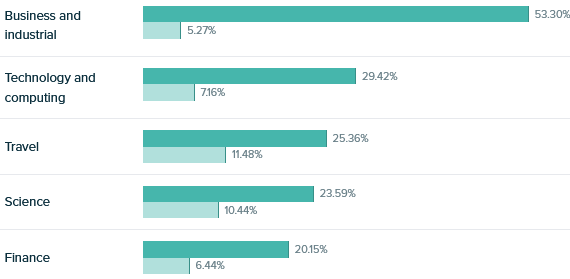 Top-tier financial and business voices shape the debate: The main content sources for the supply/value chain audience are not expert-driven trade press outlets, let alone ideologically charged news sites or forums. Indeed, the world's leading financial and business media outlets and institutions shape the conversation. The top-five content-sources are: The Economist, World Economic Forum, The Wall Street Journal, Forbes and Bloomberg.


Strategic communications: Prepare to be engaging and convincing
To engage and convince the court of public opinion, communications will need to approach the challenge with clarity, teamwork and creative/substantive content:
Be transparent, clear and informative: Be proactive and alert: scan for developments in your industry and company – don't wait for an NGO to point out your weaknesses. Be humble and transparent: Acknowledge the complexity of managing supply-chain sustainability and admit those areas where you need to make special efforts – and why you might fall short on some categories.
Make this a joint effort of your communications, sustainability and strategy departments: Providing a meaningful overview over your supply chain requires all expert hands on deck. You need to have your communications embedded in the corporate strategy, and you need subject matter experts to sort out and explain the complexities. Finally, it's your job to translate this into a coherent and convincing story – and to make the information digestible.
Take the perspective of the target audience and create content that invites the audience to dive into this complex topic. Supply chain management is a complex task, as is the topic of supply chain communications. Don't overwhelm the audience with facts and figures. Make your communications creative, substantive and digestible.