Kekst CNC's COVID 19 Opinion Tracker has become a key measure of public opinion throughout the current crisis, and an important tool for companies as they seek to understand changing attitudes towards established institutions, particular sectors, corporate and individual behaviour and considerations such as ESG.
The third wave of our tracking survey has found that across the United States, the UK, Germany, France, Sweden and Japan the public believes that Germany has dealt best with the pandemic crisis, while the United States and UK are the worst responders.
Though citizens in all countries believe that their governments should remain focused on saving lives, the need to protect the economy is becoming more important to the public in most countries. However, the people surveyed expect the impacts of the virus to last longer than they did a month ago or at the start of the pandemic.
The research also looked in detail at public opinions on business post-crisis. Our research found that there is a clear demand across all of the countries surveyed for there to be a reset in terms of business priorities. Looking across the three dimensions of ESG, Environment, Social and Governance, the general public want businesses to prioritise Social initiatives above Environmental concern, with a particular focus around health and safely and mental health.
Download the full report: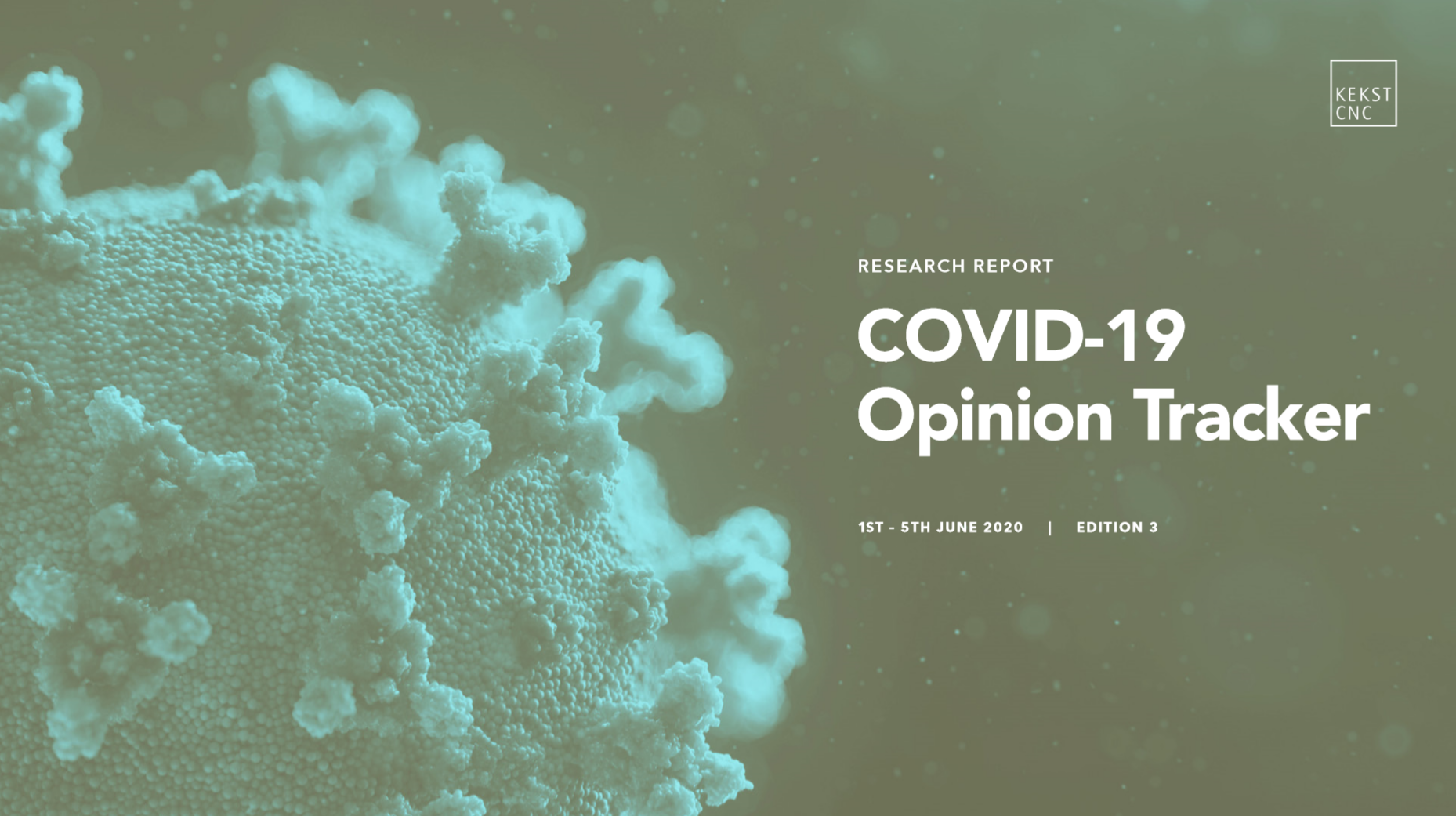 Access the full data tables for fieldwork in the UK, the U.S., Germany, Sweden, Japan and France.
We will be tracking the issues raised over the coming weeks in follow-up polls. SUBSCRIBE HERE for Kekst CNC research and perspectives to be delivered to your inbox.


Responding to COVID-19
Kekst CNC is monitoring the COVID-19 events in real time, and we have compiled resources to help our clients communicate in a timely and effective way with employees, customers, investors and other key stakeholders around the world. Please continue to monitor the Responding to COVID-19 hub for updates.