The seventh Kekst CNC international tracking survey finds that as vaccines roll out, businesses are facing increasing reputational risks in the latter stages of the pandemic.
As an example, we find that the pharmaceutical industry has received contrasting opinions recently. In the UK, the pharmaceutical industry has seen a significant boost to its brand, placing it alongside highly rated industries like supermarkets and the NHS. On the other hand, Europe has seen significant dips in the reputation of the pharmaceutical industry following bumps in the rollout of vaccination schemes. However, the picture across industries is a thumbs-up for businesses' response, but a warning that brand reputation can shift quickly and unexpectedly. And, as the pandemic reaches its one year-mark, there is a growing belief that governments are not doing enough to support business.
While the proliferation of vaccines is driving a great deal of optimism globally, there is still a long way to go before we reach stability. People are cautious about vaccine rollout and the reopening of society, and it is going to be a crucial time for businesses who need to get the transition right for both their workforce's wellbeing and their reputations.
Download the full report: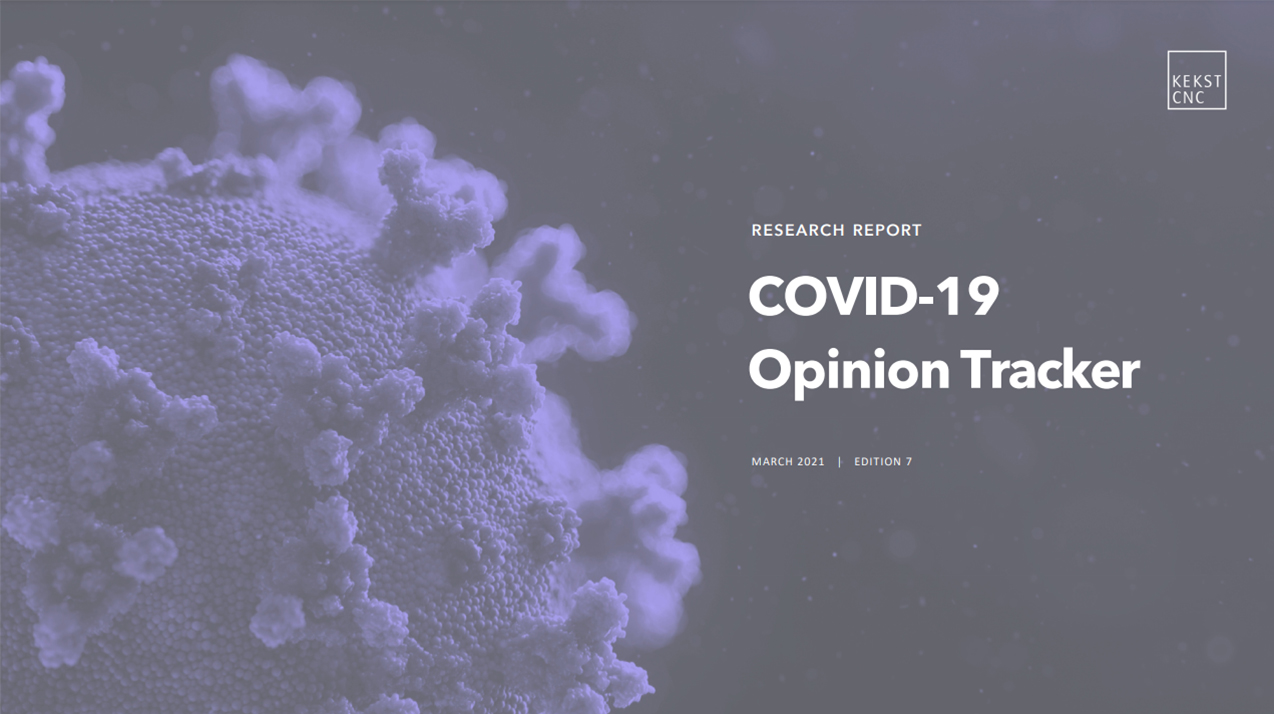 Access the full data tables for fieldwork in the UK, the U.S., Germany, Sweden, Japan and France.
We will be tracking the issues raised over the coming weeks in follow-up polls. SUBSCRIBE HERE for Kekst CNC research and perspectives to be delivered to your inbox.
Responding to COVID-19
Kekst CNC is monitoring the COVID-19 events in real time, and we have compiled resources to help our clients communicate in a timely and effective way with employees, customers, investors and other key stakeholders around the world. Please continue to monitor the Responding to COVID-19 hub for updates.