Welcome to Impact Insights: four practical tips you can use next time you're communicating with the media, employees, peers or investors.
This edition: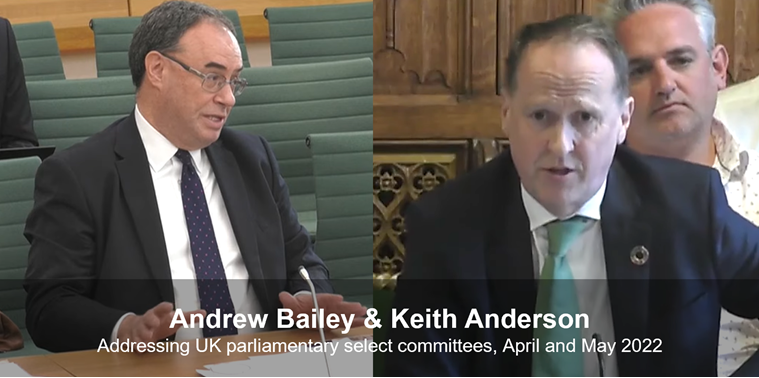 Horror! Apocalypse!
How to make headlines with a single word – and not regret it
When the cameras are rolling, every word counts. And some words can make headlines by themselves.
So why did two words generate opposite outcomes, from two leaders in the same scenario?
In April, Scottish Power's CEO Keith Anderson told a UK parliamentary select committee that autumn's energy price rises would be 'horrific'. His remarks got blanket coverage and he was praised for his honesty.
A month later, the Bank of England's governor Andrew Bailey told another select committee that coming food price-rises would be 'apocalyptic'. He was roundly criticised, both by MPs and the press.
What was the difference? Part of the answer is the existing public perception that Andrew Bailey had failed to contain inflation. In that context, it was an easy leap to view his language through the same lens – not as honest, but uncontrolled.
The lesson for leaders: It's smart to choose words that will make waves. Make sure your personal context won't get in their way.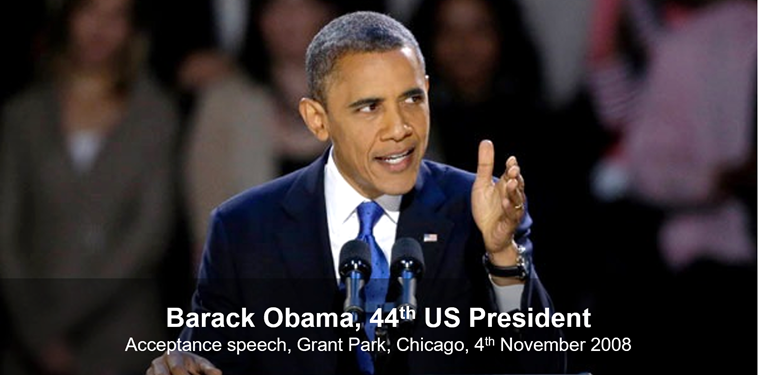 A speech 106 years in the making
The story of a nation, through the journey of a person
Any leader who's spent much time thinking about how they communicate will have landed on the value of a story about a personal encounter.
Politicians have overcooked this technique to the point of cliché. Campaign trails echo with self-serving accounts of meeting plumbers called Joe in Cleveland, Ohio, or single mothers called Sophie in Stockport, Manchester.
But take a look at how to elevate a cliché to art, with this 3-minute section of Barack Obama's victory speech in November 2008.
Obama and speechwriter Jon Favreau took a single person - 106-year-old voter Ann Nixon Cooper – and through her, told the story of America in the 20th century.
It's a spine-tingling binding of history and heart. Obama knows how to deliver it, but its power comes from a single, well-chosen personal story.
The lesson for leaders: Opportunities are opening up again to travel to meet employees, suppliers and customers. Be mindful of the potential of these encounters to help tell the corporate story.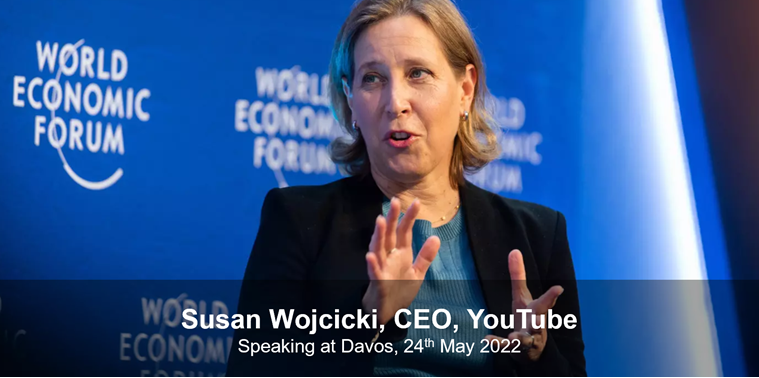 The risky business of having opinions
YouTube's CEO wades into controversy
What's your position on abortion? Or statues of slave-owners? Or politicians' lockdown partying?
Expectations have accelerated in the past two years for business leaders to be social leaders too – publicly stating their feelings on the issues that are moving their employees.
You could forgive Susan Wojcicki for keeping her opinions to herself. She's the CEO of YouTube, a platform whose model is built on welcoming all opinions.
But when asked in this Davos interview what she thinks about the scrapping of Roe vs. Wade – removing a US woman's automatic right to an abortion – she comes down clearly against it (watch from 23:30).
She could have fudged it. Plenty of other US corporate leaders have. But in defining a personal stance and defending the right of others to disagree, she won her audience's respect (and positioned her business as a forum for free speech).
Lesson for leaders: You'll always be most credible defending a position you genuinely care about. Stay quiet on things you don't.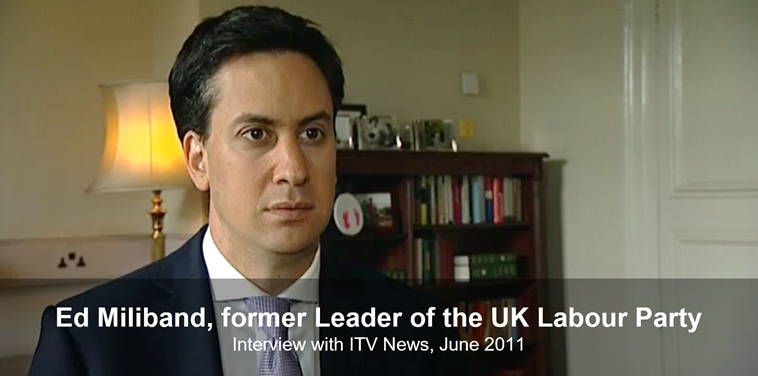 When media training goes bad
How message discipline can turn leaders into robots
You have to feel for Ed Miliband. The former leader of the UK's Labour party is back on frontline politics, but this clip from 2011 isn't going anywhere.
His apparently bizarre behaviour in this two and a half minutes actually makes a lot of sense.
Miliband knew that his ITV interviewer would only use a 20-second soundbite for that night's broadcast. So Miliband said what he wanted to be broadcast, and nothing else. The journalist's questions changed, but Miliband's answers stayed the same.
The plan might have worked, if the raw interview hadn't found its way onto YouTube hours later, giving birth to The Milibot soon after.
Lesson for leaders: It's your right to control the content of your answers, but you can't expect total control – that's marketing, not media.
If you're interested in enhancing the impact you make, get in touch with the Impact Communication team. We're helping leaders every day to make stronger connections with the media, their employees, their peers and investors.Email: [email protected]