Jun 09 2021
Munich Security Index 2021
In an era defined by geopolitical competition and mounting global threats that can only be addressed in cooperation, it is important to assess and compare how people in different parts of the world view some of the most critical global security risks. To this end, the Munich Security Conference (MSC) and Kekst CNC together have built a new dataset on global risk perceptions: the Munich Security Index. Based on a survey conducted among 12,000 people globally, it provides an in-depth view of how G7 and BRICS nations view risk in 2021.
The Munich Security Index shows that global risk perceptions are highly diverse, suggesting that efforts to jointly tackle the most serious threats to humanity will not face an easy environment. The overall picture painted by the index is one of fragmentation in the West and of parochial risk perceptions elsewhere in the world. If there is something akin to a global consensus on risk, it revolves around climate and the environment. And while the extent of this concern varies across the twelve countries surveyed, a majority of all respondents seem to see China as a major risk.
The Munich Security Index is the latest addition to the annual Munich Security Report. The report is available for download here.
Download the Munich Security Index: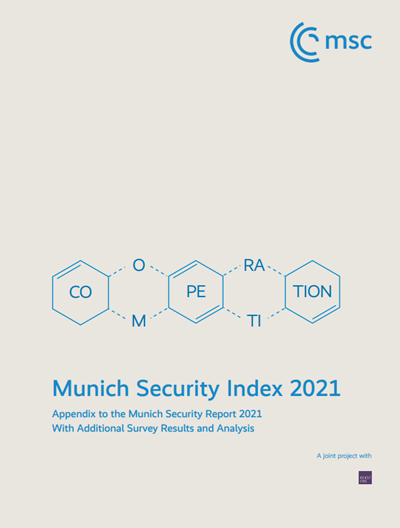 Sustainability and the Supply Chain: Taking Center Stage
Read more